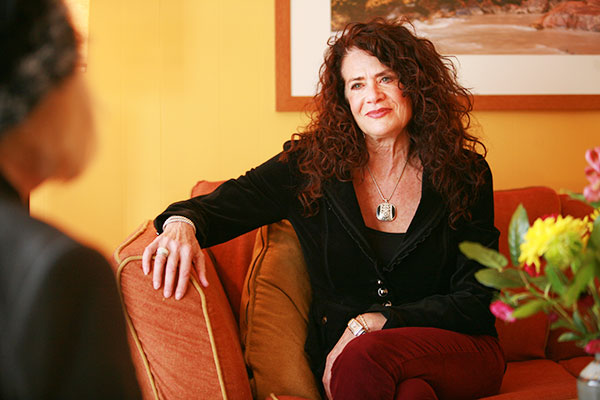 "We grow strong at the broken places."

—Ernest Hemingway
Sometimes we find ourselves in difficult and painful circumstances. We may repeat self-defeating patterns that no amount of positive talk or well-intended interventions seems to change. Or perhaps we find ourselves stuck in conflicted relationships in which the argument never finds true and lasting resolution. In such situations, it can be prudent to examine family patterns or go deeper into fundamental beliefs formed early in life. There may also be unresolved traumas from early life that require expression, processing, and letting go.
You may benefit from psychotherapy or individual counseling if you:
Have difficulty facing a new day, little interest in life, and experience a depressed mood
Are tense, anxious, have runaway thinking, negative thought loops, or panic reactions
Have angry outbursts, followed by shameful feelings and remorse
Re-experience traumatic events of the past
Have difficulty coping with life due to loss of a loved one, betrayal, divorce, or any other external circumstance or life transition
Have unresolved family of origin issues that impact life in the present
Have extreme mood changes that interrupt normal functioning
Experience extreme low self-esteem that is not lifted by life success and good relationships
Have a life-challenging or chronic illness
Are in toxic relationships you cannot leave or resolve
As a psychotherapist and licensed professional counselor in Ashland and Medford, Oregon, Taffy creates a safe, nurturing environment that enhances your wisdom and inner resources. She initiates a dialogue and creates a strong bond to help you heal the broken connections of the past, thus deepening your self-esteem and inner strength.
After a period of time in therapy and counseling, Taffy's clients report experiencing:
Higher self-esteem
Improved relationships
Greater inner peace
More effective communication
Diminished anger and fear
Relief from pain and grief
More feelings of relaxation
Freedom from an overactive inner critic
Taffy uses psychospiritually-based therapies and counseling techniques that focus on integration of the body, mind, and spirit, including:
Mindfulness Body Centered Psychotherapy (Hakomi)
EMDR (Level II trained)
Talk Therapy
Trancework and Hypnosis
Imagery
"There are truly no words to describe the impact you have had in my life. I could not have done much of the personal growth work I've aspired to do without your support, your knowledge, and your inspiration. Thank you for caring so much about me and about your work."

—L.L, Business Consultant

"I continue to be amazed by how quickly and deeply we've moved into the core of my issues. You've helped me tap areas I was only vaguely aware of. I had no idea what a profound effect they were having on my life today. I and chosen others are so fortunate you decided to be a therapist."

—S.U. Health Professional