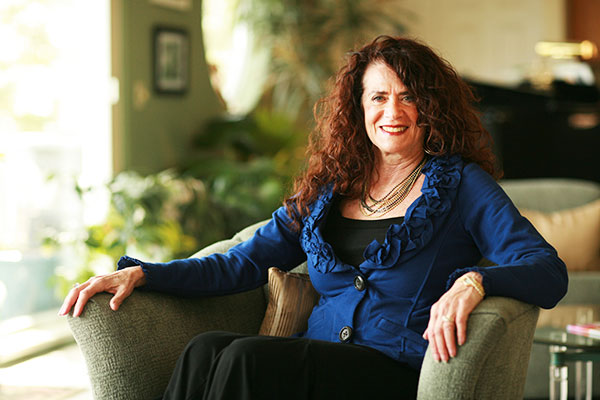 Counselor, Psychotherapist, and Life Coach
Energetic, enthusiastic, and passionate, Taffy Clarke Pelton specializes in empowering bright, motivated people to tune in to their personal power, find their life's purpose, and engage life at its fullest. An Oregon Licensed Professional Counselor, she serves couples, families, and individuals in the Rogue Valley, including Ashland, Medford, Talent, Phoenix, Jacksonville, and Grants Pass, Oregon. Her clients are typically business professionals, health professionals, men and women in midlife, and people in transition.
Taffy has been deeply fascinated by what makes people tick since she was a child. Having participated in the Human Potential Movement for nearly five decades, she is able to quickly see the potential, talents, and spirit in others. Taffy has a passion for helping people find and answer their call in the world so they can live rich, healthy, balanced, and meaningful lives. She believes people are whole and have within them the power to heal and become what they desire.
Her abilities as a coach and a therapist come from a rich and varied background, shaped by her ever-evolving path to live her life's purpose. During her 12 years of experience in sales, marketing, and business management, Taffy realized the basis for her success lay in the quality of the relationships she formed. This understanding led to a new career as a marriage and family therapist, in which, again, she recognized how crucial the client/therapist relationship is to successful therapeutic outcomes.
While coauthoring two books on natural health, teaching yoga, and providing wellness consulting, Taffy learned the importance of integrating the body, mind, and spirit into the process of personal evolution and health. The desire to involve all aspects of her background in her mission to stimulate dynamic change led Taffy to add life coaching to her skillset.
Professional Background
Licensed Professional Counselor (Oregon #C5572), Private Practice in Ashland and Medford, OR
Director, Counseling Associates of Southern Oregon in Ashland, OR
Life Coach, Wellness Coach, and Relationship Coach in Ashland, Medford, Rogue Valley, OR
Licensed Marriage and Family Therapist (Calif. MFC33224[inactive]), Private Practice in San Diego, CA
Co-Owner, Quantum Health, a health and longevity consulting business co-run by husband, Ross Pelton, PhD, Clinical Nutritionist, Author, and Pharmacist in San Diego, CA, and Ashland, OR
Counselor, Holistic Health Hospital specializing in cancer treatment
Victims of Crime Counselor specializing in sexual abuse
Wellness coach and consultant for a Fortune 10 company
Training
Master's in Counseling Psychology
Certified Mindful Coach Training with Billie Frances, MA
EMDR, Level II, Strengthening the Self, with Andrew Leeds, PhD
Three-year training in Hakomi Body Centered Psychotherapy with Ron Kurtz
Gestalt Intensive with Drs. Irv and Miriam Polster
Ericksonian Hypnosis with Michael Yapko, PhD, and Steven Gilligan, PhD
Sensorimotor Psychotherapy with Pat Ogden
Certified Yoga Instructor, White Lotus Foundation
Critical Incident Stress Management Training, Red Cross
Toastmaster, ATM (Advanced Toastmaster)
Publications
Teaching
Taffy teaches a variety of courses in her fields of expertise, including Psychiatric Disorders at Ashland Institute of Massage and Psychiatric Medications at Southern Oregon University, where she is an adjunct professor in the Mental Health Counseling program. She has developed the seminars 12 Keys to Healthy Longevity; Mind of the Body; Honoring Our Transitions; Mood and the Brain: 7 Ways to Boost Mood Naturally; and Who Am I: How to Live Mindfully in an Externally Driven World. Taffy lectures on topics such as relationship enhancement, stress reduction, breast cancer prevention, and attitudinal healing.
Personal Background
Taffy is living her dream in Ashland, Oregon. Happily married for nearly three decades, she and her husband, Ross, share their love of nature, living in the mountains, biking, hiking, and supporting the arts and a healthy planet. Taffy is a gourmet natural foods cook, has a green thumb, plays violin in the Second Street Musicians Orchestra, and is teaching herself jazz piano.